Steve Kornacki is a political analyst at MSNBC, and hosts the weekday iteration of Meet the Press, "MTP Daily," on Mondays. In addition to being an integral part of MSNBC's Decision 2016 coverage, he serves as the guest host for "Hardball."
Previously, Steve hosted "Up with Steve Kornacki" on Saturday and Sunday 8-10 a.m. and was a co-host on MSNBC's ensemble show "The Cycle." Before that, he wrote for the New York Observer, covered Congress for Roll Call, and was the politics editor for Salon. His book, which focuses on the political history of the 1990's, is due out in 2017. He also spent three years in New Jersey, chronicling the state's political world for a website and co-hosting a weekly show on News 12 New Jersey, a 24-hour cable news channel. His work has also appeared in the Wall Street Journal, New York Times, New York Daily News, New York Post, Boston Globe, Daily Beast and at Capital New York, where he's written a series of deeply-researched profiles of prominent New York political figures.
A native of Groton, MA, Steve is a 2001 graduate of Boston University.
1. What kind of phone do you have, and what are your favorite apps?
iPhone 6S.
Favorite apps: Instagram, Toon Camera, Google Maps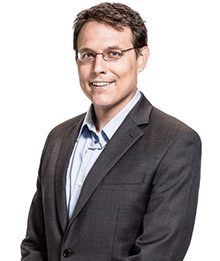 2. Favorite and least favorite news topics to cover (besides violent crime)?
I pretty much stick to politics only, but I live for election nights.
Least favorite -- anything involving legislative process.
3. If you weren't working in TV news, what would you be doing?
My idol growing up was Brent Musburger and I've always wanted to call football and basketball games. Outside of TV, I'd probably go back to writing, which is how I got my start.
4. What was your favorite cartoon growing up?
The Peanuts movies and specials
5. When you have 30 minutes of free-time, how do you pass the time?
I get lost looking up random things on Wikipedia.
6. If you could travel anywhere, where would you go and why?
Are you counting time travel here? If you are, I'd go back to 1990 -- because now I'd know all the right decisions to make over the last 25 years of my life.
If not time travel, then I'd go to Iceland, because I went there once before and loved it.

7. Given the choice of anyone in the world, whom would you want as a dinner guest?
Probably a very thin supermodel so there'd be more for me to eat.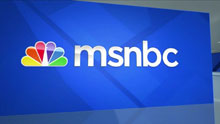 8. Do you collect anything?
Old newspapers and magazines.
9. What are the top 3 played songs on your iPod?
1. Break my Stride/Matthew Wilder
2. Don't Worry, Baby/ Beach Boys
3. I Found You/Alabama Shakes
10. What is one of your favorite quotes?
"The people have spoken! The bastards." -- Dick Tuck after losing an election in California in the 1960s
11. What was the last experience that made you a stronger person?
Does lifting weights at the gym count?
More about Steve Kornacki
No endorsement between NBCUniversal and New England One is implied or intended by Steve Kornacki's participation in "11 Questions"
BLOG COMMENTS POWERED BY DISQUS