Another early afternoon newscast is coming to the Boston television market.
FOX 25 today announced that it was starting a 4pm newscast starting in mid-April 2016.
The new newscast will be anchored by Blair Miller and Elizabeth Hopkins, with chief meteorologist Kevin Lemanowicz on weather.
The new newscast will increase FOX 25's live news coverage to 65 hours each week.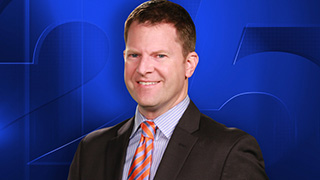 Blair Miller joined FOX 25 in September 2015 as a weekend anchor and reporter. He joined the station from WSOC-TV ABC 9 in Charlotte, NC where he was the main evening anchor. WFXT and WSOC-TV are both owned by Cox Media Group.
He joined joined WSOC's Eyewitness News team in June of 2002, and was named main anchor of the 5 p.m., 6 p.m. and 11 p.m. newscasts in 2010 - before that he was the stations weekend evening anchor. Blair was instrumental in WSOC-TV's coverage of the Democratic National Convention in Charlotte, the Carolina Panthers play-off coverage, and numerous exclusive interviews. He has received many honors for his reporting and anchoring including two Emmy awards in 2014 and 2015. Miller was also named 2013 Anchor of the Year by the North Carolina Association of Broadcasters.
Prior to joining WSOC, Blair was a reporter and anchor at WCBD-TV NBC 2 in Charleston, SC.
A native of Ohio, Blair is a graduate of Bowling Green State University in Bowling Green, OH, where he studied interpersonal communication and broadcast journalism.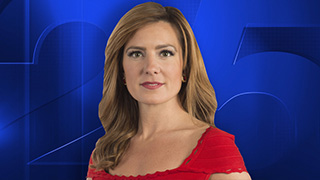 Elizabeth Hopkins joined FOX 25 in December 2010 as a reporter and anchor for the FOX 25 Morning News, and most recently anchored the weekend evening newscasts and reported during the week.
During her time at FOX 25, Elizabeth has reported on stories with local and national impact from the Newtown School shootings in Newtown, CT, to the Boston Marathon bombings, to the daily challenges and troubles that face those who live here. She also hosted "Lilly on the Loose," a lifestyle segment that aired during the FOX 25 Morning News.
Elizabeth came to FOX 25 from WPRI-TV CBS 12/WNAC-TV FOX 64 in Providence, RI where she spent three years as a weekday morning and noon news anchor. She also served as co-host of the lifestyle and entertainment program "The Rhode Show" when it was launched on WNAC-TV in 2009.
Elizabeth has also worked as an anchor and reporter at WKOW-TV in Madison, WI; and at KNBN-TV in Rapid City, SD. She started her career at KAUN-LP in Sioux Falls, SD.
A native of New York, Elizabeth is a 2002 graduate of The College of New Jersey where she received a Bachelor's degree in communication studies. She is also a graduate of the State University of New York at Rockland where she received an Associate's degree in business administration.
Kevin Lemanowicz was the first, and has been the only, chief meteorologist at WFXT-TV FOX 25 since they launched a news operation in 1996.
Kevin is a recognized Certified Broadcast Meteorologist by the American Meteorological Society and has been nominated 14 times for an Emmy for New England's Best Meteorologist (he hasn't won one yet, which he says makes him the Susan Lucci of weather!)
Kevin is active in the community, visiting with and speaking via Skype with area schools. He also shares his meteorology and science expertise with a variety of groups throughout the region, including the Weston Observatory, Boston College, and the Southern New England Weather Conference. He is a strong supporter of the Juvenile Diabetes Research Foundation and an active participant in the annual Walk to Cure Diabetes.
Kevin came to FOX 25 from WTIC-TV FIX 61 in Hartford, CT where he spent 4 years as their cheif meteorologist. He has also worked as a meteorologist at the New England Weather Service and Fleetweather. Kevin began his career at WVIT-TV in Hartford.
A native of Danielson, CT, Kevin is a graduate of Cornell University where he studied meteorology.
FOX25 to launch 4pm news in April, anchored by @hopkinsFOX25, @blairmillertv and @klemanowicz. More details to come! pic.twitter.com/KXWHgtNZHq

— FOX25 News Boston (@fox25news) February 23, 2016
BLOG COMMENTS POWERED BY DISQUS