Shannon Mulaire is an evening anchor at necn, and will make the move to NBC Boston when the station officially launches in January 2017.
Shannon joined necn/NBC Boston from NBC News where she anchored Early Today on NBC and First Look on MSNBC. Before NBC, Shannon worked at WFXT FOX 25 in Boston, for nearly five years, working her way up from general assignment reporter to weekend anchor before being ultimately named weekday morning anchor in January 2012. She anchored WFXT's morning news show until she left in 2014, shortly after Cox Media Group took over the station. Before making her move to Boston, Shannon reported for WTVT in Tampa and WFTX in Fort Mayer, Florida. Shannon speaks Spanish and has spent time studying abroad in Mexico and Spain.
Shannon graduated from Wellesley College, double-majoring in Spanish, and cinema and media studies. She later went on to earn a Master's in broadcast journalism from Emerson College, where she received the departmental award for excellence.
1. What kind of phone do you have, and what are your favorite apps?
I have an iPhone, I'd be lost without it. I have the new NBC Boston news app and the NECN news app, of course--all the major news outlet's apps and then Twitter and FB are at the ready as well. Oh and Yahoo fantasy football. Those ones get the most play daily.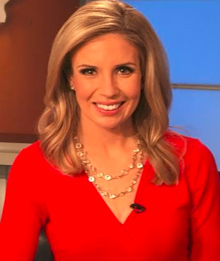 2. Favorite and least favorite news topics to cover (besides violent crime)?
Politics and politics. It's a love-hate relationship. Leading up to an election it consumes your life, but I also love the back and forth of it. It can be very exciting and a true connection to the people I'm working for and with.
3. If you weren't working in TV news, what would you be doing?
Coaching girls soccer. Slight departure from this job-which I love, but I lived and breathed soccer growing up and am a firm believer that team sports build an important foundation for kids in life.
4. What was your favorite cartoon growing up?
Looney Tunes, followed closely by the Jetsons.
5. When you have 30 minutes of free-time, how do you pass the time?
I have two toddlers and a full time job. I can't remember the last time I had 30 minutes of free time. But when I do, I plan to just sit down.
6. If you could travel anywhere, where would you go and why?
Too many places to name. On the short list any place in South America, because I speak the language, but have never been and there are so many incredibly beautiful places with equally amazing histories. Also, Hawaii. I've never been.
7. Given the choice of anyone in the world, whom would you want as a dinner guest?
My paternal grandfather. He passed when I was very young and I never really got to know him. He was a surgeon and a veteran whose stories I heard through my parents. Even as a very young girl I felt a great connection to him. I don't recall much, but I recall that connection. I'm sure that's a dinner I wouldn't want to end.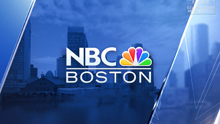 8. Do you collect anything?
Not on purpose.
9. What are the top 3 played songs on your iPod?
Currently, because overall might be tricky-
Better Man by Little Big Town (because I love country music)
All Night Long by Lionel Richie (because it just is, always)
Have Yourself a Merry Little Christmas by Michael Buble (because I'm human and it's almost Christmas)
10. What is one of your favorite quotes?
"Enjoy the little things, for one day you may look back and discover they were the big things."
11. What was the last experience that made you a stronger person?
Not getting something that I wanted. It's vague, but I'm a big 'everything happens for a reason' type of gal. What stings in the moment has often ended up being best down the line, in my experience. It's always hard to see that in the present.
More about Shannon Mulaire
No endorsement between necn/NBC Boston and New England One is implied or intended by Shannon Mulaire's participation in "11 Questions"
BLOG COMMENTS POWERED BY DISQUS