Jacob Wycoff is the evening meteorologist at Western Mass News on WGGB ABC 40/FOX 6 and WSHM CBS 3 in Springfield, Massachusetts.
Jacob joined Western Mass News from Earth Networks, the weather company that runs WeatherBug, where he had been a meteorologist and program manager. During his time at Earth Networks, Jacob was also a freelance meteorologist at WJAC-TV NBC 6 in Johnstown, PA; and at WHAG-TV NBC 25 in Hagerstown, MD. In addition to his on-air experience, he also interned at WTNH-TV in New Haven, CT; WBFF-TV in Baltimore, MD; and WRC-TV in Washington, D.C.
A native of Northeast Ohio, Jacob moved to the area to join his wife Sujata Jain, who joined WFSB in Hartford as a reporter in April 2015. He is a 2009 graduate of Western Connecticut State University in Danbury where he earned a Bachelor's degree in operational and theoretical meteorology.
1. What kind of phone do you have, and what are your favorite apps?
iPhone 6s Plus. My favorite apps are social media - Twitter, Facebook... but I also use RadarScope, WeatherBug, and AeroWeather nearly every day for weather.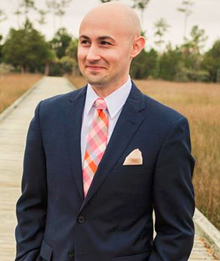 2. Favorite and least favorite news topics to cover (besides violent crime)?
I'm fortunate that I get to stick to weather. When weather becomes the news, it's usually not a good thing.
I have a passion for covering tropical storms, but I'd gladly give up that passion if that meant people didn't have to worry about hurricanes anymore. I've seen what hurricanes can do, and it's never easy to deliver information that people's lives could be drastically changing.
My least favorite weather to cover is the extreme cold. We've been pretty lucky this winter, but the law of averages will prevail, and I'm not looking forward to that!
3. If you weren't working in TV news, what would you be doing?
I enjoy stock-trading, so maybe a day trader? I also have a deep respect for law enforcement, probably a detective of some type.
4. What was your favorite cartoon growing up?
Captain Planet!
5. When you have 30 minutes of free-time, how do you pass the time?
I love making Sujata smile, so I'd probably use the time to joke around with her. We really are goofy couple.
6. If you could travel anywhere, where would you go and why?
Assisi, Italy. Built on the side of the mountain, it overlooks the valley below. Not only is it a great spiritual renewal, but I think it's most beautiful place in the world.
7. Given the choice of anyone in the world, whom would you want as a dinner guest?
Josh Groban. I'm not ashamed to admit I'm a #Grobanite!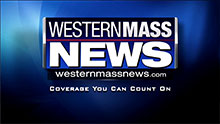 8. Do you collect anything?
My wife will say I collect cables (iPhone charger, ethernet, etc), but I'm really trying to quit.
9. What are the top 3 played songs on your iPod?
Bella - Jovanotti
Nuvole Bianche - Ludovico Einaudi
All I Ask of You - Josh Groban / Kelly Clarkson
10. What is one of your favorite quotes?
"Start by doing what is necessary, then what is possible, and suddenly you are doing the impossible." - St. Francis of Assisi
11. What was the last experience that made you a stronger person?
On a personal level, I lost one of my grandmas last summer. She was someone who strongly encouraged me to follow my dream to be a meteorologist. She was my biggest fan, and I'll never forget when she saw me on the Weather Channel.
On a professional level, each time the weather doesn't go exactly how we forecast, I like to go back to see where I could've improved. TV weather is a humbling job - no one ever bats 1.000. It's in the constant striving for a perfect forecast that I try to grow in to a strong meteorologist.
More about Jacob Wycoff
No endorsement between Western Mass News and New England One is implied or intended by Jacob Wycoff's participation in "11 Questions"
BLOG COMMENTS POWERED BY DISQUS