Heather Hegedus is an anchor on the FOX 25 Morning News at WFXT-TV in Boston, and also reports during the week, a position she has held since September 2015.
Heather has been with FOX 25 since January 2012, joining the station as the weekend evening anchor. She joined the station from WFSB-TV CBS 3 in Hartford, CT where she was the weekend morning anchor, and reported during the week. Prior to that, she was an anchor and lead reporter at WSYR-TV ABC 9 in Syracuse, NY, and was part of a news team that was awarded Edward R. Murrow, SPJ, and AP awards. She has also been a weeknight anchor at WIVT-TV in Binghamton, NY; and a video journalist at Time Warner Cable's NY1 News in New York City. Heather has also worked behind the scenes at the NBC News Washington Bureau in Washington, DC. She started her career in television news as a field producer for PBS's The NewsHour with Jim Lehrer.

A native of Lynfield, MA, Heather graduated with high honors from Columbia University's Graduate School of Journalism in 2003 with a Master's degree in broadcast journalism. In 2000, she graduated Magna Cum Laude from Georgetown University with a Bachelor's degree in government, and spent a year at the London School of Economics in England.
1. What kind of phone do you have, and what are your favorite apps?
I have 2 iPhones and ton of news apps - including the Fox 25 weather app - and that's not just a shameless plug! I love that you can track the temperature & chance of rain/snow hour-by-hour -- very helpful when planning your day!
Of course, I'm on Twitter & Facebook all the time. For fun, I love Pandora and the "My Talking Pet" app - it's hilarious - you upload a photo of your pet and speak into it, and your pet "talks"!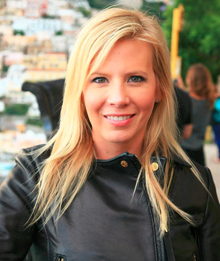 2. Favorite and least favorite news topics to cover (besides violent crime)?
It always means a little more to me when I get to cover stories in the area where I grew up. I went to Kindergarten and 1st Grade in Wakefield, then we moved to Lynnfield, where I attended 2nd through 12th grade. I recently covered a story about a soldier's remains being brought home to Reading decades after he went Missing in Action, which really moved me.
Least favorite: I know every reporter will agree with me, it's always tough knocking on doors after anyone has died.
3. If you weren't working in TV news, what would you be doing?
I got into law school, but deferred to go to journalism school, and then never went. But I actually think I'd either be a police detective or an interior designer or host on HGTV. Home improvement shows are my guilty pleasure. I grew up watching "This Old House," back before the days of cable. These days, I watch "Love it or List it," "Property Brothers," and "Fixer Upper." It's good to give the brain a break with some non-news programs every now and then!
4. What was your favorite cartoon growing up?
"Inspector Gadget." I've always loved mysteries!
5. When you have 30 minutes of free-time, how do you pass the time?
I spend any free time walking my Goldendoodle, Griffin, catching up with husband, a news cameraman (we have opposite schedules), or grabbing dinner with my family or high school friends. After working in markets away from home, it's been a luxury over the past few years to be able to spontaneously grab dinner with my folks, or be able to make it to the tail end of holiday dinners, even after working a holiday.
6. If you could travel anywhere, where would you go and why?
Australia is next on my list! Also - my husband and I went to Hawaii on our honeymoon, and we'd love to go back.
7. Given the choice of anyone in the world, whom would you want as a dinner guest?
Arianna Huffington or Diane Sawyer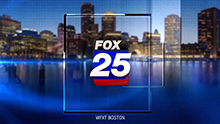 8. Do you collect anything?
I used to save newspaper clippings of big stories I'd covered, photos and program books from events I'd volunteered at and emceed. When I started in the business, I scrapbooked it all! But with everything being so digital now, I don't do it as much as I'd like.
9. What are the top 3 played songs on your iPod/Music Device?
I don't really use an iPod. But on Pandora or the radio, I switch it up between throwback '90's rap & R&B, 80's pop and rock bands, and recent top 40.
Some all-time favorite songs:
"Nuthin' but a 'G' Thang" by Dre Dre & Snoop Doggy Dog,
"Billie Jean" by Michael Jackson,
"All I Wanna Do" by Sheryl Crow,
"Free Fallin' " by Tom Petty
10. What is one of your favorite quotes?
"You miss 100% of the shots you don't take." - Wayne Gretzky
11. What was the last experience that made you a stronger person?
Going from working nights for 4 years at Fox and going to bed around 2 am, to working weekend mornings and waking up at 2 am is a sleep schedule change I'm still getting used to!
Also this year, my only sibling had a baby -- after her husband got a promotion, and they moved from South Boston to Geneva, Switzerland. I miss my sister and my little 5 month old nephew so much! He's growing so fast and I feel like I'm missing so much! We try to FaceTime as much as possible.
More about Heather Hegedus
MyFOXBoston Bio Heather on Twitter Heather on Facebook
No endorsement between WFXT-TV and New England One is implied or intended by Heather Hegedus' participation in "11 Questions"
BLOG COMMENTS POWERED BY DISQUS